Need to create a new email? Click here.
When using the Drag-and-drop Email Template Builder, there are many ways to customize your email. Using the Content, Rows, and Settings tabs, you can add text and image blocks, add additional rows to your email, and edit the settings.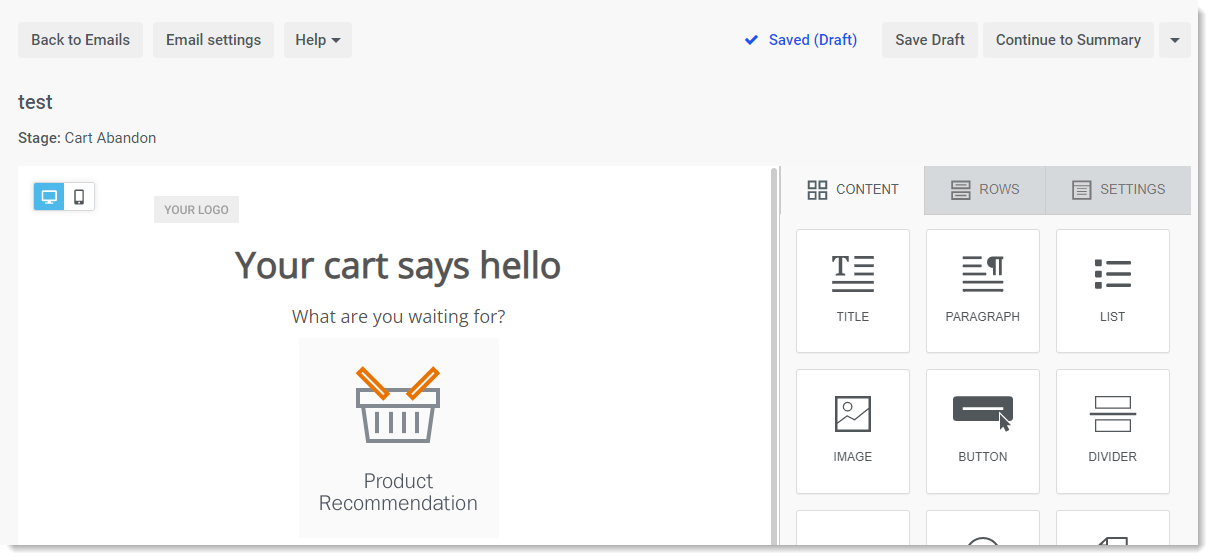 There are also several actions available to you at the top of the editor.
The "Save" or "Save draft" button will save any changes to your email. We recommend that you save often to ensure you retain your updates. The save button will not schedule or begin sending an email that is a draft. You can only schedule or send an email on the final Summary screen after you successfully complete all required fields in your email.
Note: Cortex will not auto-save your emails, but is something we will consider at a later time.
The dropdown contains some additional options: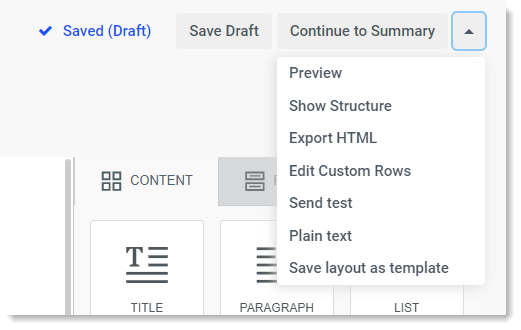 You can preview your email, send a test email, or create a plain text version of your email. In the Drag and Drop builder only, you can export the HTML for your own purposes.
Content Tab
This section includes a series of tiles that represent the different kinds of content you can use in your message.
To use them, just drag one inside a column, it will auto-adjust to the column width.
Every content block has it owns settings, such as granular control on padding.
Rows tab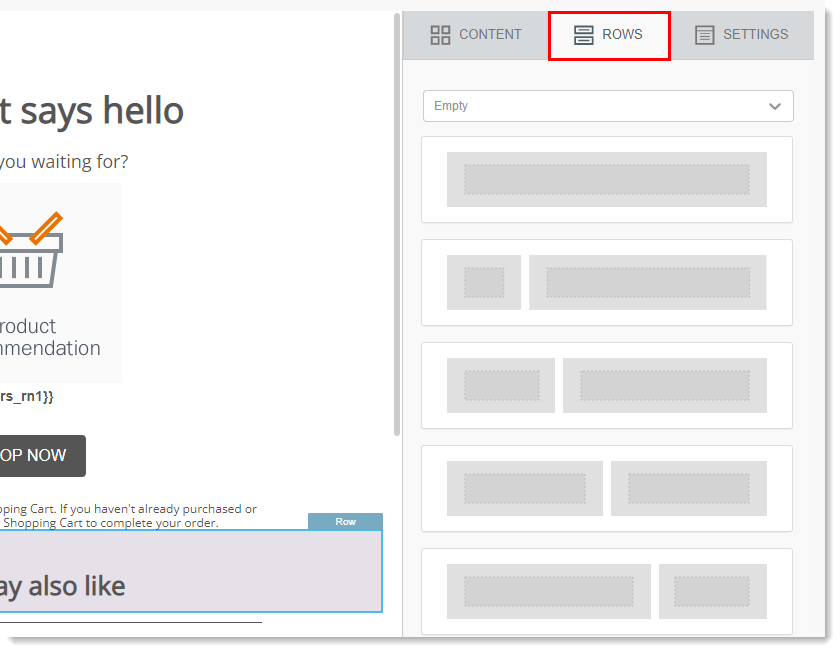 Rows are structural units that define the horizontal composition of a section of the message by using columns. You can use from one to four columns.
Using more than one column allows you to put different content elements side by side.
You can add to your messages all the structural elements you need, regardless of the template you selected when you started.
Every row has its own settings, which gives you the kind of flexibility that before was only achieved with hand-coded email.
For example, you can select a background color for the entire row, only the message area, or a specific column within it.
Settings Tab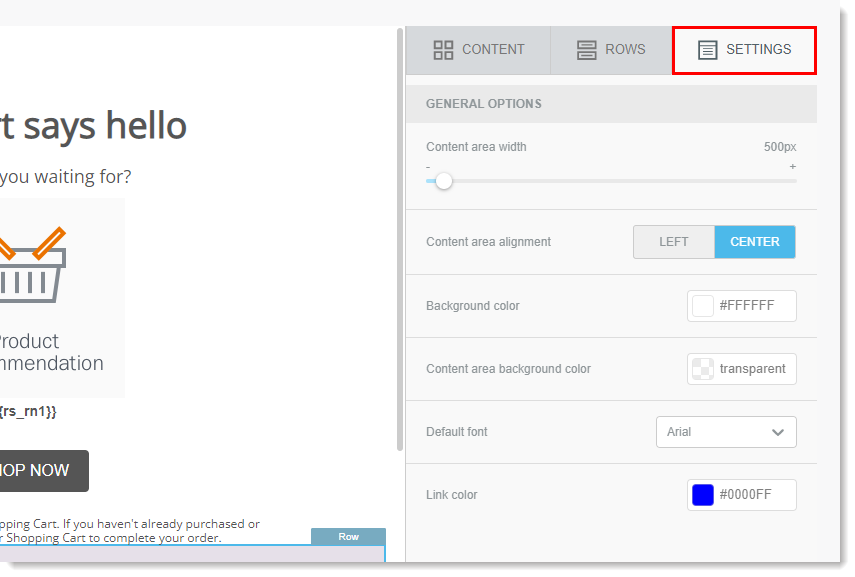 General settings are inherited by Structure and Content blocks. For example, the font family set in the message settings is then used everywhere in your message, except where you use a custom setting.
This is very useful to build a coherent message very quickly.
Best Practices
Make sure to include your company's physical mailing address in the footer of your email.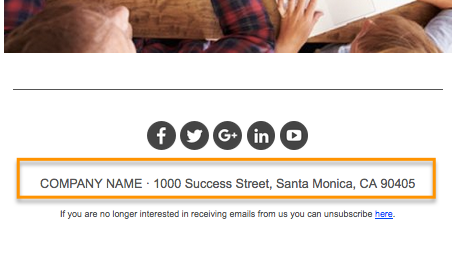 Make sure the email has the embedded unsubscribe link in the footer. More info here.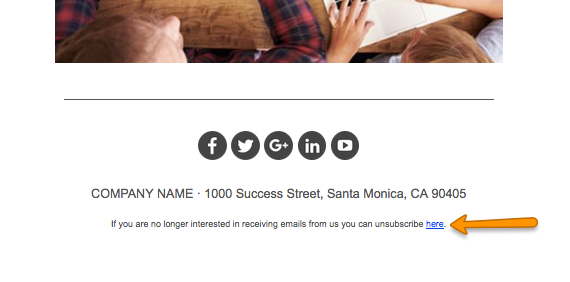 Include "Alternate Text" for your images. More info here.