This is an archived article for our older clients. For sends after 11/21/2017 Promo Blast Reporting can be found in Trend Details with other Cortex Stages.

Promo Blasts are built on software that pre-dates the rest of Cortex, and as a result their reporting is organized differently.
Promo Blast reporting can be found under Insights > Experiment Stats.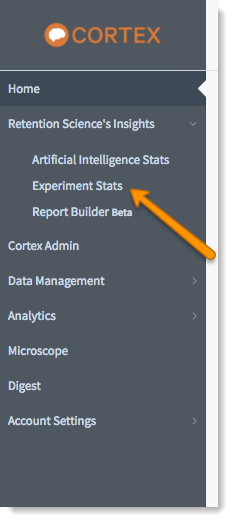 The home page of experiment stats will show a bar graph comparing some of your recent promo blasts, and your promo blast experiments will be listed below. See more stats for individual experiments by pressing that experiment's "view" button. Promo Blast stats will be broken into three tabs: overview, group performance, and subject line performance.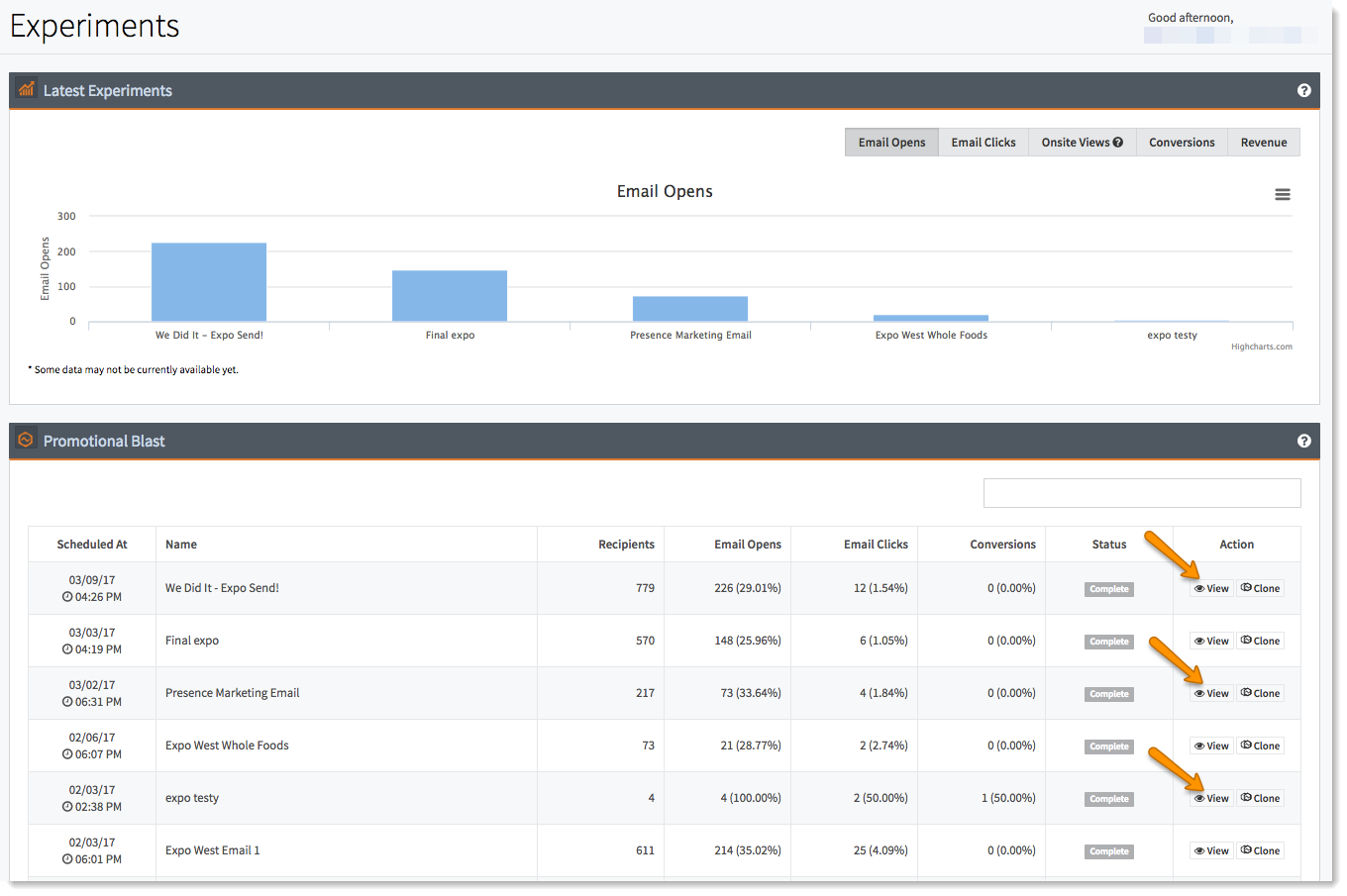 Overview
This tab will display the basic campaign stats for your promo blast. It also contains an "export stats" button that allows you to download the stats as a .csv file.

Group performance
This tab is no longer used.
Subject line performance
The subject line performance tab will break down various performance metrics for the template, compared by subject line.