How to set up the integration
Log into Retention Science Lead Capture and click on Integrations.
Map any additional fields you would like to add by clicking on Fields.


Note: The Id, Email Address, and Name fields are automatically mapped by default. There is no need to add these fields.
You can add static fields, analytics, GEO, Identifiers, and Custom fields.
Analytics Example
You can add "Referring URL" with a value of our [REFERRING_URL] analytics data.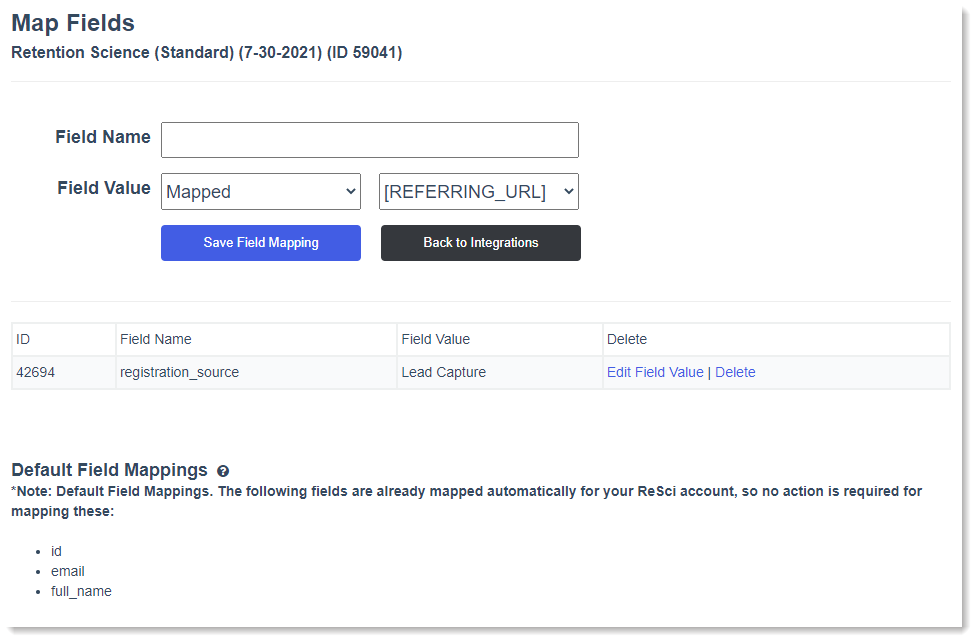 You did it! Email us if you get stuck or have specific needs/requirements: help@retentionscience.com
Note: If your integration isn't working, you can submit an email in the preview window and click View Logs to see what the errors are shown.