Please click here if you are using the legacy version of Cortex.
Images can be hosted in ReSci and used within the Drag and Drop Template Builder and within the HTML Editor.
Within the Drag and Drop Template Builder, select an image block and click Browse.

Or if an image is already populated in the block, click Change image.

You will be brought to your image directory. You can upload any images for your email templates into this directory. Select an existing image to add it to your template.
To use an image within the HTML editor, you'll need the image URL. Hover over the image file and click on the preview button.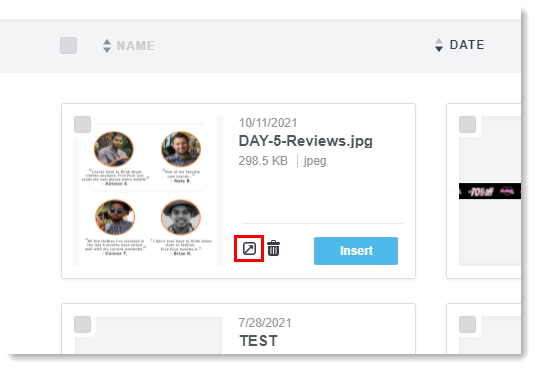 The image will open in a new tab. Copy the image URL.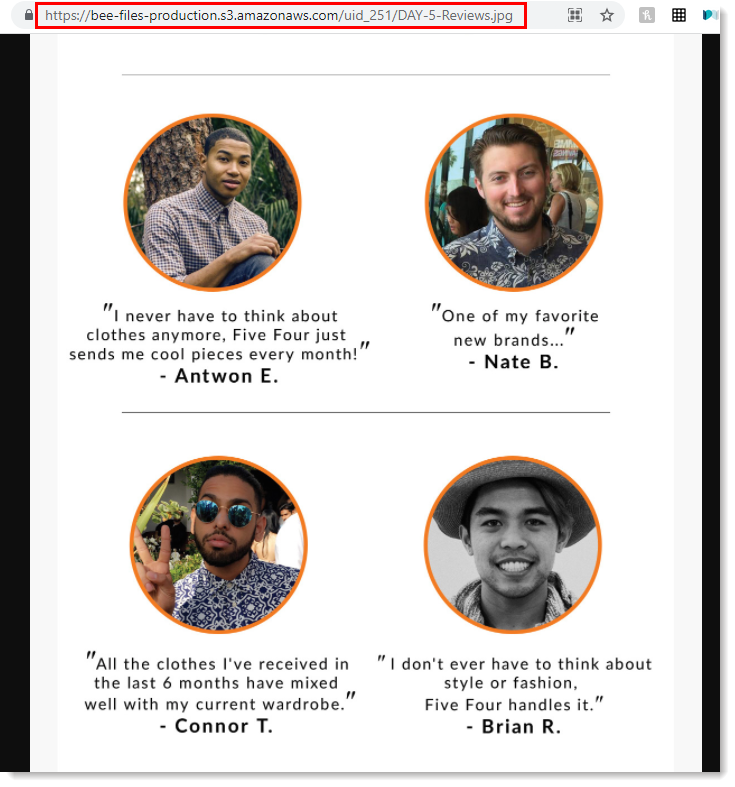 Paste the image URL into an email template using the HTML editor.

Video here for your reference.