Preview text, or preheader text, is the short summary of text that appears after your subject line when an email is viewed in the inbox. By including preview text, you can further entice your users into opening your email.
---
How to Set Preview Text
When creating a new email template, there is an option to add Preview Text within the "Edit email info" section: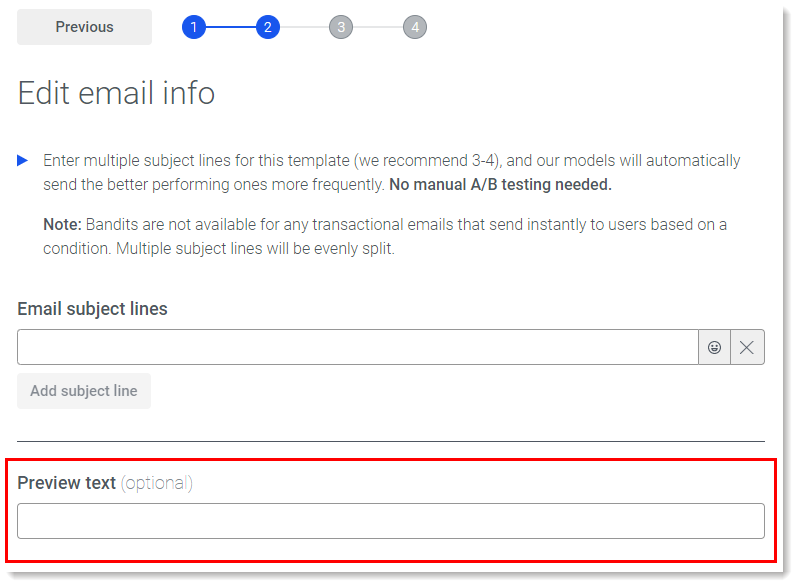 To add preview text from an existing draft email template:
In the email editor, click Email settings.




Under the "Email Content" tab, fill out the "Preview text" field.




The text you add to the Preview Text box will show up next to the subject line in the user's inbox:

Best Practices
The preheader is one of the first things users see along with the subject line, make it count to improve open rates.
Preheader text can be used as subliminal advertising, serving as a one-time advertisement in the inbox.
Keep it short so it will display properly across different devices and email service providers. Try keeping it to 40-50 characters.
Make sure the preheader content is in line with the subject line and email content so it all flows together creating a story for the user.
Use it as an extension of your subject line.
Include a call to action in your preheader. "See more", "learn more", and "check it out" are all good options.
Troubleshooting
It's not uncommon to see additional text that contains a string of what looks like nonsense after the preview text you entered when creating your email. The following are examples:


This happens because email clients do not limit themselves to your chosen pre-header text, and will reach into the body of the email to display additional preview content. Most commonly this results in image alt text being shown as preview text.
Luckily, you can adjust your image alt text to ensure that what displays is sensible.
In the Drag and Drop builder, select your image and set the alt text in the Content Properties menu: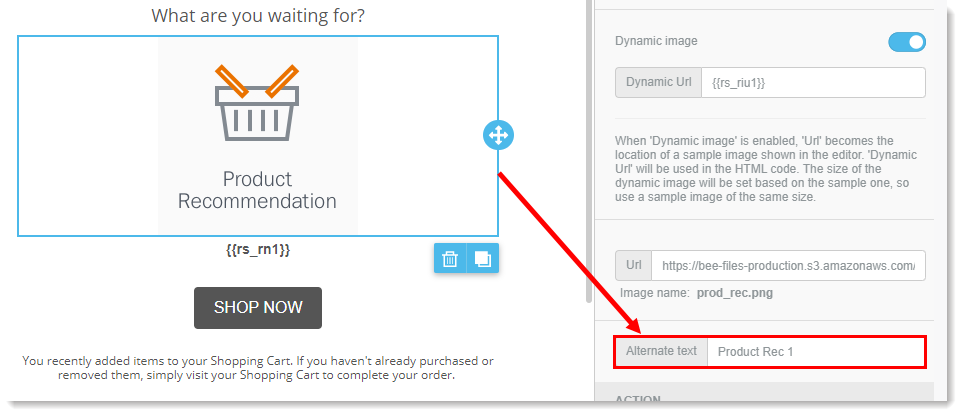 In an HTML template, use the "alt" property to add alt text to an image.