Overview
Microscope is a tool for marketers to get some insight into how the Cortex Artificial intelligence works. It's divided into five distinct sections (click the links below to learn more about each section):
Each section gives you a little more detail on the information that Cortex collects, tracks, and predicts in order to deliver the proper message and recommendations to your customers. Each data point that we collect influences our predictive models to help improve communication with your customers.
FAQs
1. When does Microscope update?
Microscope updates once daily. This means that any emails that were sent today will not populate in the microscope feed until the next day. This also applies to all user actions, predictions, and product recommendations.
2. What segments are available to be viewed in the Microscope tool?
All the Standard and Predicted RS segments can be utilized to filter the microscope tool
Any user uploaded lists can be utilized to filter the microscope tool
User created segments (utilizing the segment builder) can NOT be used as a filter for the microscope tool
Navigation
From the navigation bar on the left, select Audience > Microscope: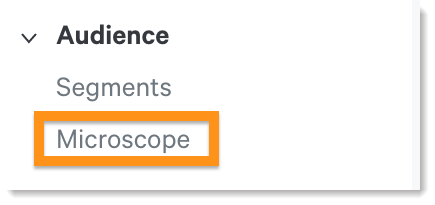 Once inside, you'll see a list of customers and a set of menus to filter and sort your customer lists. The default list of customers is the standard RS Segment: Viewed Site in Past 30 days
There is a drop down menu for filtering by ReSci segment, or customer list. There is also a search bar to find specific users by email address and see their specific results.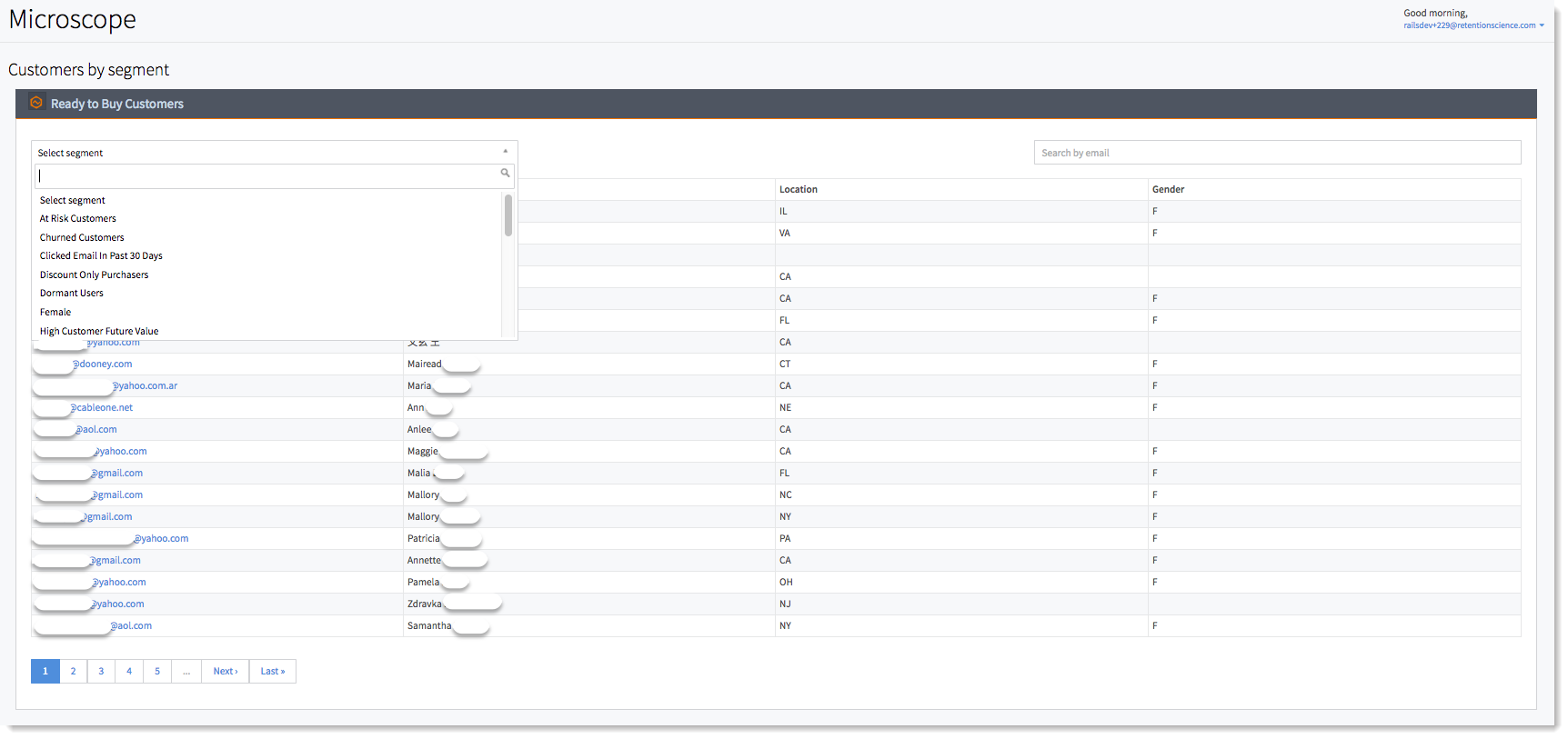 For a look at an individual user's profile check out Seeing User Data Through Microscope.