In this article you will find a general guide for how product recommendations are populated for all of the Cortex stages. To see how product recommendations are generated specifically for the New To Your Brand, Cart Abandon, Browse Abandon, Item Back In Stock, and Price Drop stages, click here.
Cortex will utilize its artificial intelligence to recommend the best possible product for each individual customer. This can be a number of different schemes, all dependent on user activity. Cortex learns more about your customers as they interact with your website, emails, and products. Having product recommendations in your email marketing templates will increase engagement with your brand. For a description of how recommendations are populated using Cortex, see the example below. On the left side is an email with product recommendation merge tags, and on the right side is how the email will display to the user: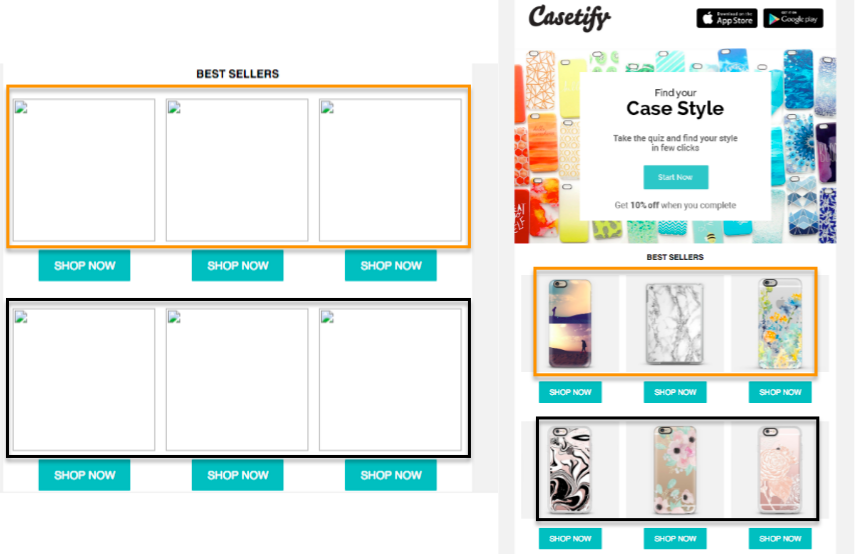 Powered by Cortex, your templates are ready to include targeted recommendations to your customers, leading to higher engagement and conversions.
See here for a full list of available merge tags, and then review this step-by-step guide on adding merge tags to your HTML email.