Do you want to make additional sales to your most engaged subscribers? Do you want to sell more non-subscription items to visitors to your site? This guide will focus on using Cortex to sell your one-time purchase items to engaged subscribers and interested non-subscribers.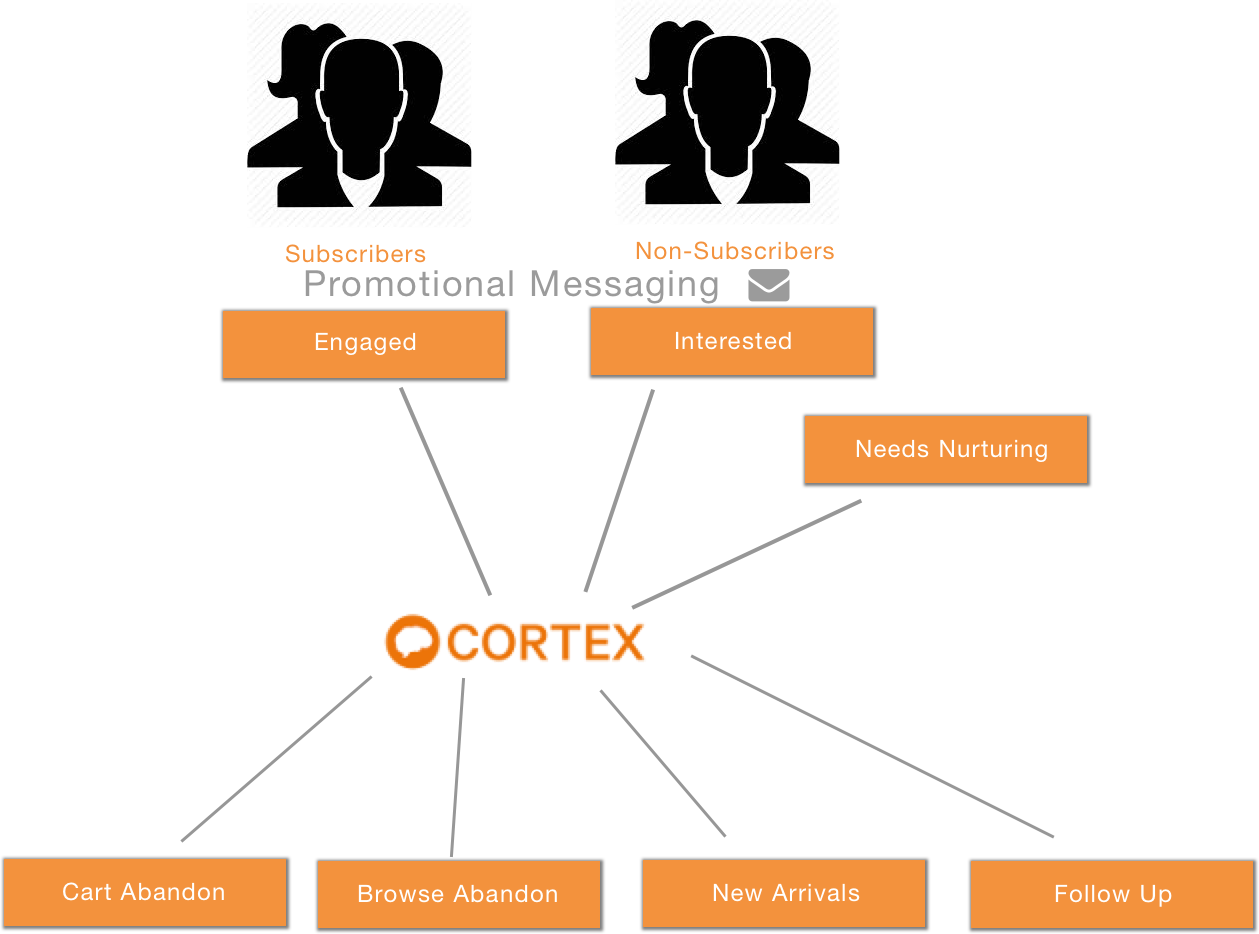 Engaged and Interested
Cortex automatically detects the engagement level for subscribers and non-subscribers through their on-site and email activity. Put promotional content for single purchase items in the Engaged and Interested stages to target all of your engaged users. Consider using incentives to drive first-time or repeat purchases, according to your brand's priorities. Additionally for the interested stage, try adding content to convert them to a subscriber to maximize the value of each email.
Triggers
Cortex will react to your customers actions automatically. Customers who cart or browse an item and don't buy it should get a follow up email reminding them of their interest. Use the Cart Abandon and Browse Abandon stages to automatically follow up with customers. New Arrivals targets users whose predicted preferences are similar to an item recently added to your site. Incentives are optional for these stages as customers are more likely to convert on these emails.
For customers who make a purchase make sure to send a Follow Up message after their purchase. This is a good opportunity to get feedback on the purchase, send more brand or product information, and to give them recommendations for other items they may like.